HOME | NATIONAL APPRENTICESHIP WEEK | MONTHLY ACHIEVERS | APPRENTICESHIP VACANCIES | LEARNING GATEWAY | CONTACT US

NATIONAL APPRENTICESHIP WEEK 2019 IN WARRINGTON

Catch up with the Warrington team during National Apprenticeship Week.


Hobbycraft Graduation Event
To coincide with National Apprenticeship Week, we held a Graduation Event at the Hobbycraft Distribution Centre in Burton on Trent on Thursday 7th March. The distribution centre supplies all of the Hobbycraft stores nationwide and administers online purchases.
The learners completed their qualification in 2018, and we wanted to congratulate everyone for all their hard work and fantastic efforts during their apprenticeship journey including:
Fay McAlister, Sonia Prosser and Vilia Artemjeva for Business Administration L2; Lynn Jackson, Aaron Stewart and Igors Semjonovs for Team Leading L2; Anda Kula and Ilva Jansevska for Warehouse and Storage L2; Amanda Collard for Customer Service L2; and Natalie Thompson (who completed in 2017).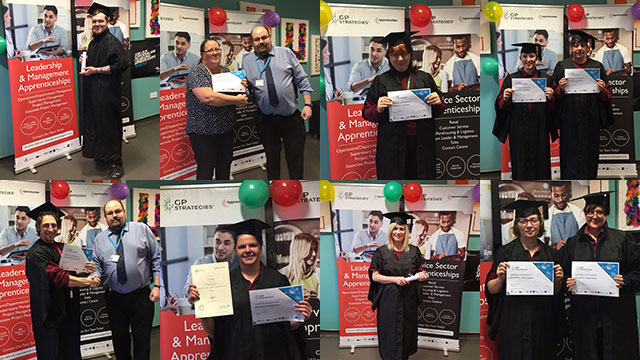 Childcare Roadshow
We had a wonderful day on Monday at our Childcare Roadshow at Jack and Jill Day Nursery and Pre-School in the Wirral. Over 45 people gathered to recognise the achievements of our talented learners and to celebrate the nursery winning the award for 'Best Staff Development' at the National Nursery Recognition Award 2019. Congratulations to all for your wonderful work!
SEARCH AVAILABLE COURSES
Search

Vacancies Updated
No Results Found