APPRENTICESHIP RECRUITMENT SUPPORT SERVICE

A free recruitment service that helps you find the best new talent for your business.

Finding the right apprentice for your company can be a dauting and time-consuming process. That's why at GP Strategies we offer a free recruitment service – from talent attraction to funding support - to find you the right talent for the future success of your business.

We currently have hundreds of bright, motivated candidates eagerly waiting to kick start their career. We also have a well-established regional sourcing infrastructure to skills match and recruit apprentices locally to fill your job vacancies. These can be advertised on our own job vacancy platform, which promotes all the latest apprenticeship and traineeship vacancies.


How we manage the recruitment process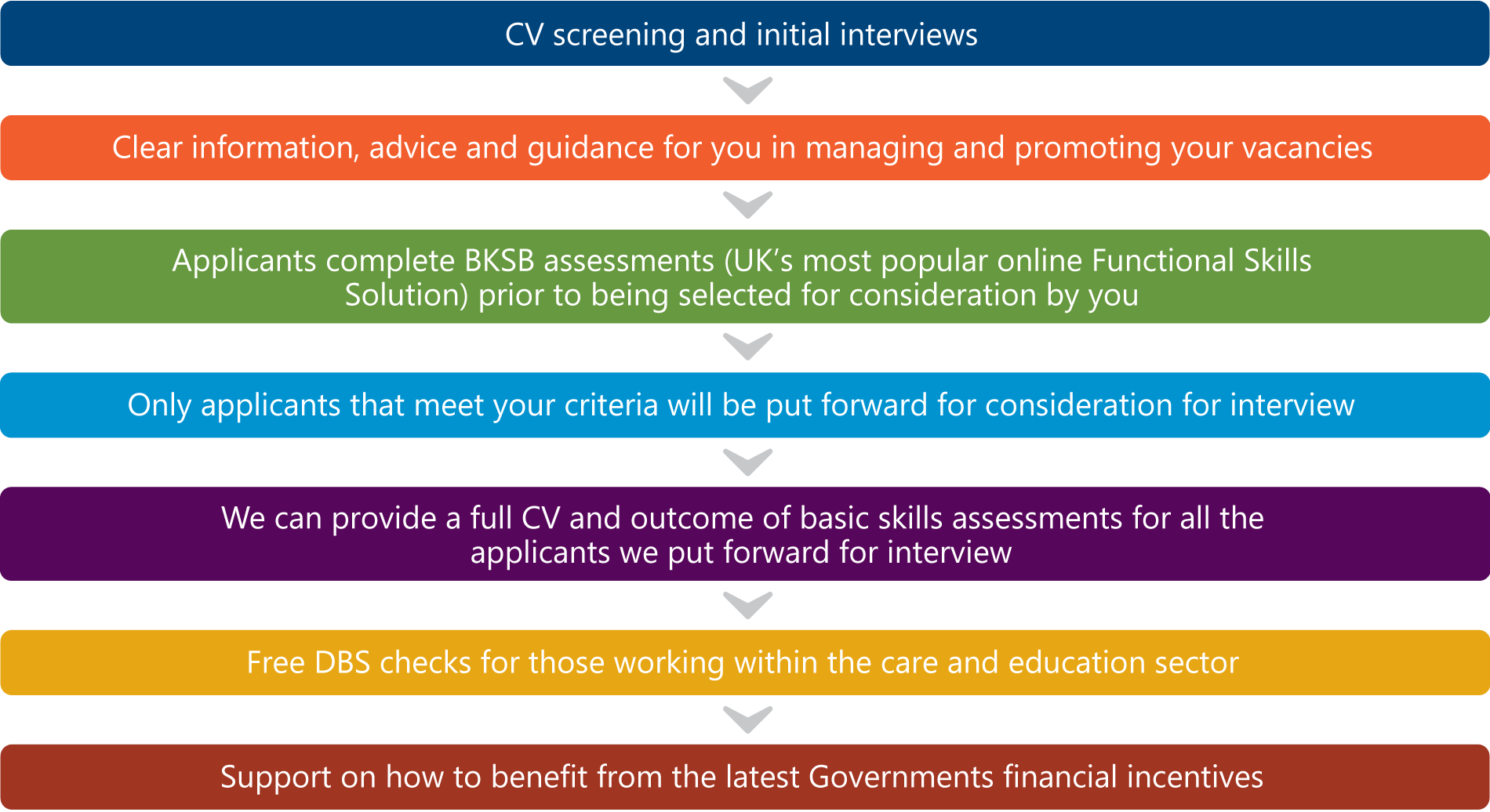 SEARCH AVAILABLE COURSES
Search

Vacancies Updated
No Results Found