HOME | NATIONAL APPRENTICESHIP WEEK | MONTHLY ACHIEVERS | APPRENTICESHIP VACANCIES | CONTACT US

WARRINGTON MONTHLY ACHIEVERS

Congratulations to this month's achievers:
Learner of the month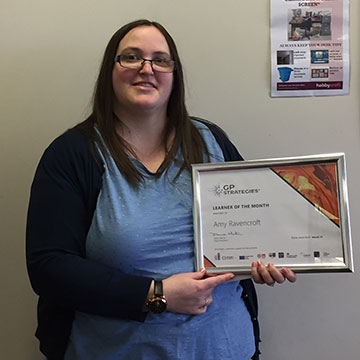 Amy Ravenscroft, Hobbycraft
Amy was chosen as the Learner of the Month as she has consistently delivered a high level of work. She has dedicated lots of time and effort into her research before compiling and completing assignments for her Level 4 Management qualification. Amy has found the research valuable and informative and she believes that many of the management theories and styles will be very useful to her as she progresses in her career at Hobbycraft.
Employer of the month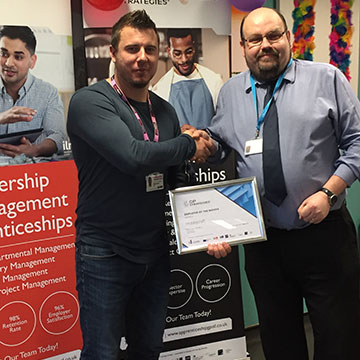 Hobbycraft Distribution Centre
Hobbycraft was selected as Employer of the Month due to their excellent and supportive nature when it comes to apprenticeships. The team is always fully prepared for when I attend, make me feel very welcome and they take an active interest in the progress of every single learner. My job as Skills Coach is made so much easier by having the great commitment and support from the excellent Hobbycraft HR team especially Zoe Johnson, Brigitta Verdes and Emma Sinclair.
Search Vacancies
Search

Vacancies Updated
No Results Found