HOME | COURSES | NEWS | MONTHLY ACHIEVERS | APPRENTICESHIP VACANCIES | LEARNING GATEWAY | CONTACT US

STAFF RAISE £2937 FOR MACMILLAN CANCER SUPPORT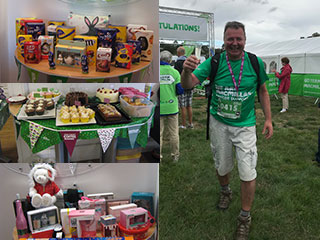 We are pleased to announce that GP Strategies has raised an incredible £2937.00 for Macmillan Cancer Support.

Staff at Stockport's office coordinated a range of fundraising activities during 2018 which included raffles, cake sales, coffee mornings and dress down Fridays.

Paul Cooper, Head of Customer Service and Support Services, also took part in the Peak District Mighty Hike, a one-day 26 mile hiking marathon from Darley Moor to Bakewell, on behalf of Macmillan. Paul dedicated the hike to the late husband of GP Strategies Administrator, Cath Moulton. Steve passed away in 2018 and when the funeral was held, the family asked for donations to Macmillan instead of flowers, raising over £700.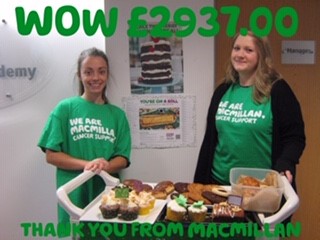 Cath Moulton says: "I'd like to thank everyone for all their wonderful support and efforts throughout the year. I wanted to give something back to Macmillan and make sure others get the support they need."

"The range and level of help and support Macmillan provides is invaluable. It's not just the healthcare, nurses and support to hospices, but the help and advice to those going through treatment, or the practical and emotional support for someone who just needs to talk."
SEARCH AVAILABLE COURSES
Search

Vacancies Updated
No Results Found