HOME | MONTHLY ACHIEVERS | NEWS | APPRENTICESHIP VACANCIES | LEARNING GATEWAY | CONTACT US

NATIONAL APPRENTICESHIP WEEK 2019 IN BLACKPOOL

Follow our National Apprenticeship Week road trip, where we will be visiting many of our learners and employers in the Blackpool area.

Day 2 on the road

Today the team caught up with more Blackpool learners, whilst on the road. Emma Brown from Poppy & Jacks Fulwood - who was delighted to obtain her certificate in EYE; Ruby Midgley from St Chads Nursery in Poulton - who progressed from CYPW level 2 early this year and is making excellent progress on her Level 3 EYE; and our Happy Tots Nursery apprentices - who were enjoying some sunshine.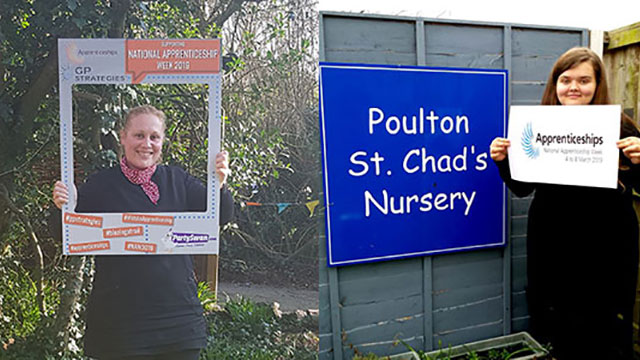 A visit to Oystons
We were delighted to visit Oystons in Fleetwood to catch up with Rebecca Sleet who manages the Fleetwood branch of the Estate Agency. Rebecca started as an apprentice 10 years ago and during this time apprenticeships have been key to progressing into the role she's in today. She has completed Customer Service Level 2 and Level 3, Team Leader Level 2 and Management Level 3.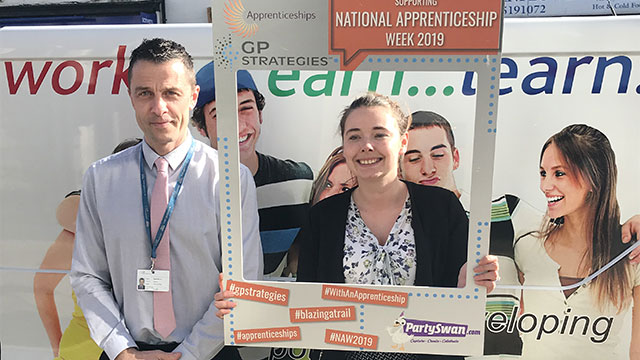 Catching up with past apprentices
Apprenticeships provide the perfect stepping stone to a rewarding career and it was wonderful to visit the Old Library Nursery in Wardle to catch up some of our past apprentices - Olivia Wild, Genna Kirtley, Leah Keenan and Robyn Kirtley. Great to see them so happy at the nursery!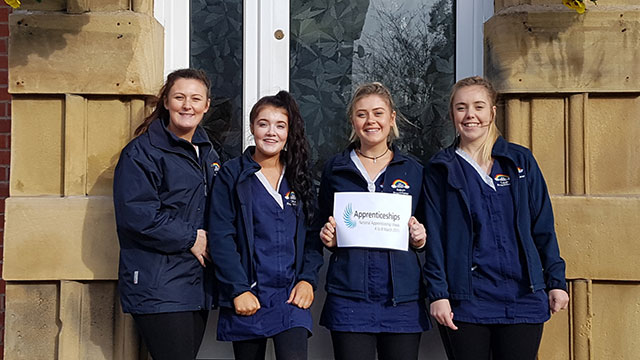 Little Treasures
It's been great to catch up with some apprentices who have completed their qualification this week. First stop was Little Treasures Nursery in Fleetwood to congratulate apprentice Julie Lungley who has completed her Level 2 Apprenticeship in Team Leading. Here she is alongside here manager Alyson Kirkwood.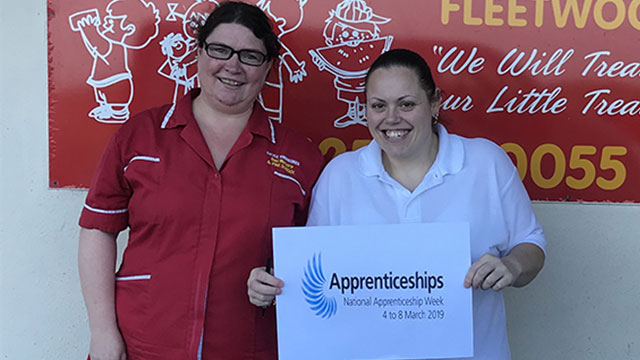 Little Nutkins
Next, was Little Nutkins in Thornton-Cleveleys to visit Chloe White who is currently completing her Level 3 in Childcare. We're proud to have worked with the family-based nursery group of Nutkins, Little Nutkins and Squirrel Nutkins for many years now, delivering apprenticeships in Childcare and Team Leading.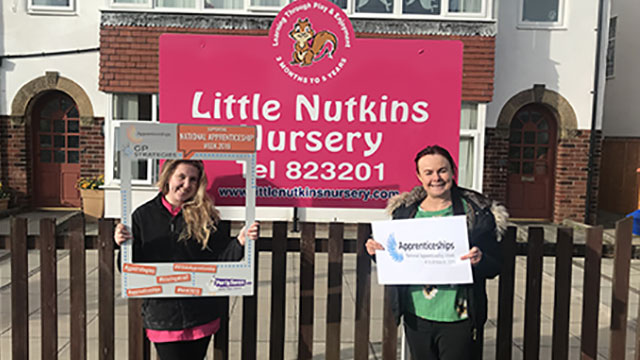 Blackpool Sea Cadets

On the evening of 5th March, Sarah Morris, Kirsten Beardsworth and Jill Millburn visited Blackpool Sea Cadets to talk about apprenticeships and discuss how the sea cadets is a great opportunity to build their self-confidence and their skill set, along with delivering a session on First Aid and CPR.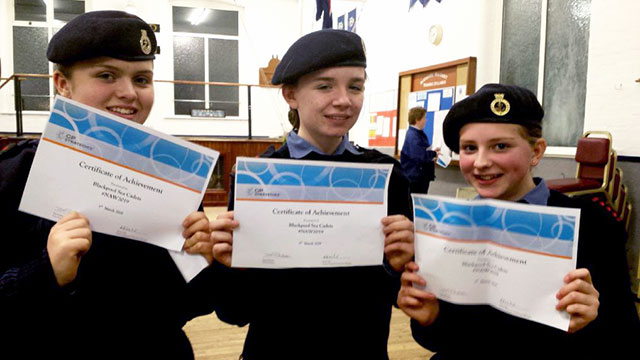 SEARCH AVAILABLE COURSES
Search

Vacancies Updated
No Results Found