HOME | MONTHLY ACHIEVERS | NEWS | APPRENTICESHIP VACANCIES | CONTACT US

GP STRATEGIES TAKES PART IN THE WORLD'S BIGGEST COFFEE MORNING
The World's Biggest Coffee Morning, Macmillan Cancer Support's largest annual fundraising event, was celebrated at GP Strategies' Stirling office on Friday 27th September.

All cake contributions were lovingly created by our staff so a big thank you to them for all their wonderful efforts and for helping to raise over £140 on the day.

Katy won the prize for the best cake, chosen by our independent adjudicator (and son of an employee) Daniel Whitfield, aged 3 – who particularly enjoyed his judging role!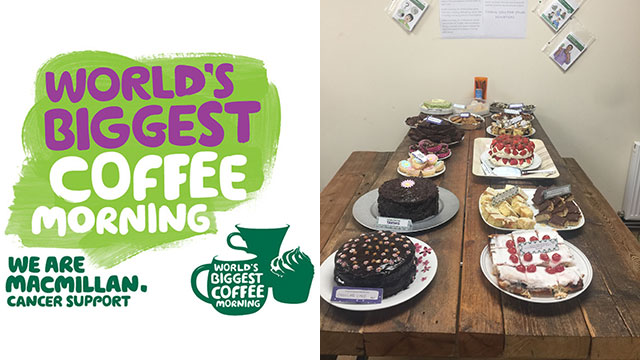 SEARCH AVAILABLE COURSES
Search

Vacancies Updated
No Results Found