SOFTWARE & WEB DEVELOPMENT
SOFTWARE & WEB DEVELOPMENT MODERN APPRENTICESHIP PROGRAMMES FOR EMPLOYERS

The demand for skilled programmers and developers has never been higher.

Organisations require the latest software applications, and all of them want their networks and existing software to work alongside it seamlessly. Our Software and Web Development Modern Apprenticeship covers a broad range of topics to enable employees to confidently and competently understand various systems and platforms and ensure they are always operating to their full potential.

What Software and Web Development Modern Apprenticeships do we offer?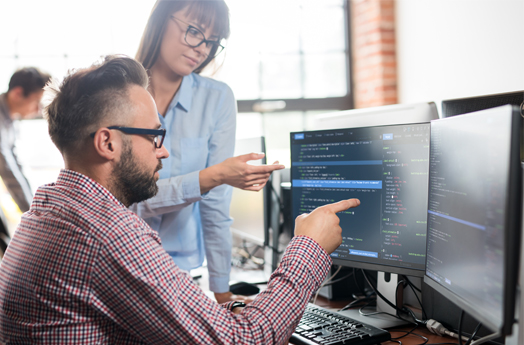 SEARCH AVAILABLE COURSES
Search

Vacancies Updated
No Results Found