HOME | MONTHLY ACHIEVERS | APPRENTICESHIP VACANCIES | CONTACT US

SHEFFIELD MONTHLY ACHIEVERS

Congratulations to this month's achievers:
Learner of the month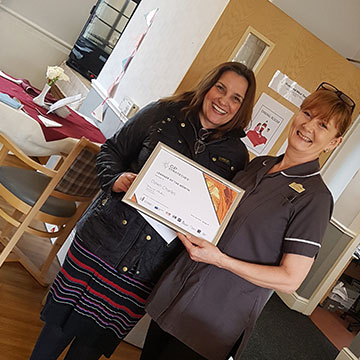 Dawn Charles

Dawn has recently completed her Management Level 3 framework. Dawn had no IT experience beyond using search engines on her laptop. She progressed with her IT training at a pace and demonstrated effective use of the Excel formatting software and PowerPoint software. She now uses Excel spreadsheets as part of her role as a senior carer in a residential nursery home. She has mentored her team to do the same in a confident and enthusiastic manner.
Employer of the month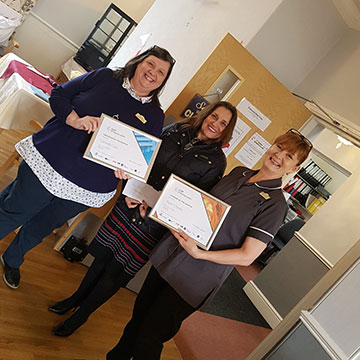 Camellia Care Ltd
(Mulgrave House)
The manager at the home, Beverley Kelly, has been most supportive to Dawn Charles and two other learners, who successfully completed their management and team leading diplomas. She assists the learners in compiling work product evidence and is pro-active in providing manager statements in support. Requests for discreet observations at key times are met, resulting in the cohort of learners completing their programme in a timely manner.
Search Vacancies
Search

Vacancies Updated
No Results Found