KIRSTY ACHIEVES MASTER'S DEGREE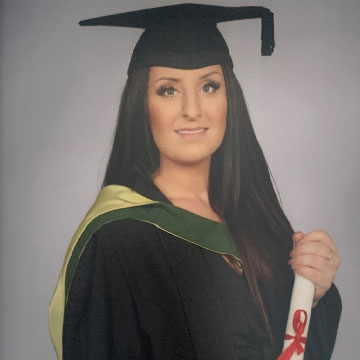 A huge congratulations to Kirsty Warnock, our Regional Delivery Service Manager for Leeds, who has recently graduated from the University of Sheffield with an MA in Early Childhood Education.

Kirsty has spent the past two years studying towards her Master's degree, while also working at GP Strategies. She has always had an interest in the early year's sector, and after several years of practical experience in the field, she decided to enhance her knowledge and gain a more in-depth insight into early learning, early year's policy and curricula.

Her dissertation explored 'parents' perspectives on love in practitioner-child relationships'. Having been an apprentice herself in one of her earlier roles, Kirsty joined GP Strategies in August 2014 and is now responsible for the daily operations of the Leeds regional team, an exciting and challenging new role in one of the fastest growing regions in the UK.

SEARCH AVAILABLE COURSES
Search

Vacancies Updated
No Results Found