HOME | EVENTS | NEWS | MONTHLY ACHIEVERS | APPRENTICESHIP VACANCIES | LEARNING GATEWAY | CONTACT US

NATIONAL APPRENTICESHIP WEEK 2020
Day 1

The 13th annual National Apprenticeship Week is here and it is a week full of celebration of apprenticeships across the North East!

We have a busy week ahead, showcasing some of our fantastic apprenticeship success stories as well as highlighting the benefits of becoming an apprentice or taking on an apprentice. We will be attending events at local schools and engaging with some of the apprenticeship employers we work with.

On day 1, we were spreading the word in Durham City Centre, walking and talking to members of the public, current learners and former apprentices.

Day 2

Another busy day around the North East celebrating National Apprenticeship Week and preparing for some achiever awards tomorrow, where we will be rewarding apprenticeship employers and learners for their commitment and outstanding efforts.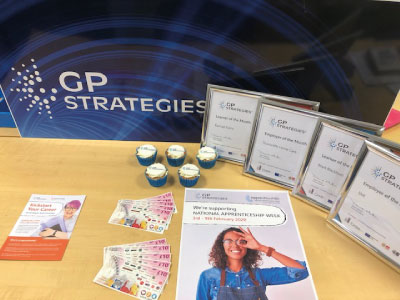 SEARCH AVAILABLE COURSES
Search

Vacancies Updated
No Results Found