HOME | MONTHLY ACHIEVERS | APPRENTICESHIP VACANCIES | CONTACT US

DURHAM MONTHLY ACHIEVERS

Congratulations to this month's achievers:
Learner of the month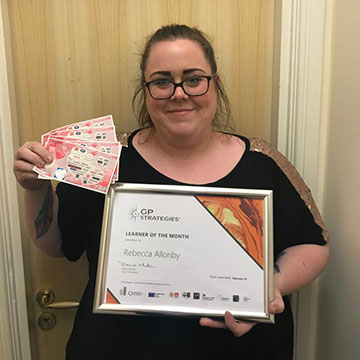 Rebecca Allonby, Hft
Rebecca has attended all required visits, and completed all her assigned tasks to a high standard. She demonstrates an excellent level of knowledge in Health and Social Care and shows care, compassion and commitment to deliver the best quality care for the individuals she supports. Rebecca is ahead in her targets and takes time to offer support to her fellow staff members. She goes that extra mile and always allows time for others even when she is busy.
Employer of the month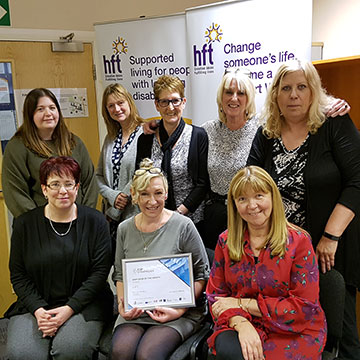 Hft Northeast
There are a number of reasons why I nominated Hft Northeast for this award. Staff on programme have developed some valuable skills and knowledge, and show a real willingness to learn and engage in the qualifications. As their Skills Coach, I have observed many good practices and feel the service users receive a high level of quality care. The support is also first rate and shows great partnership working between Hft, GP Strategies and myself.
Search Vacancies
Search

Vacancies Updated
No Results Found