Complementary recruitment service that helps you find the best talent for your business.

At GP Strategies Training Limited (GPSTL) we have excellent candidates waiting for industry specific roles. Our candidates are looking to develop their skills and gain nationally recognised qualifications. We also have a well-established regional sourcing infrastructure to onboard new potential apprentices for your organisation.

Our vacancy platform enables candidates to search for apprentice and traineeship vacancies and apply seamlessly. We fully manage the recruitment process end to end to ensure a successful appointment of your apprentice(s).

How we will manage the recruitment process: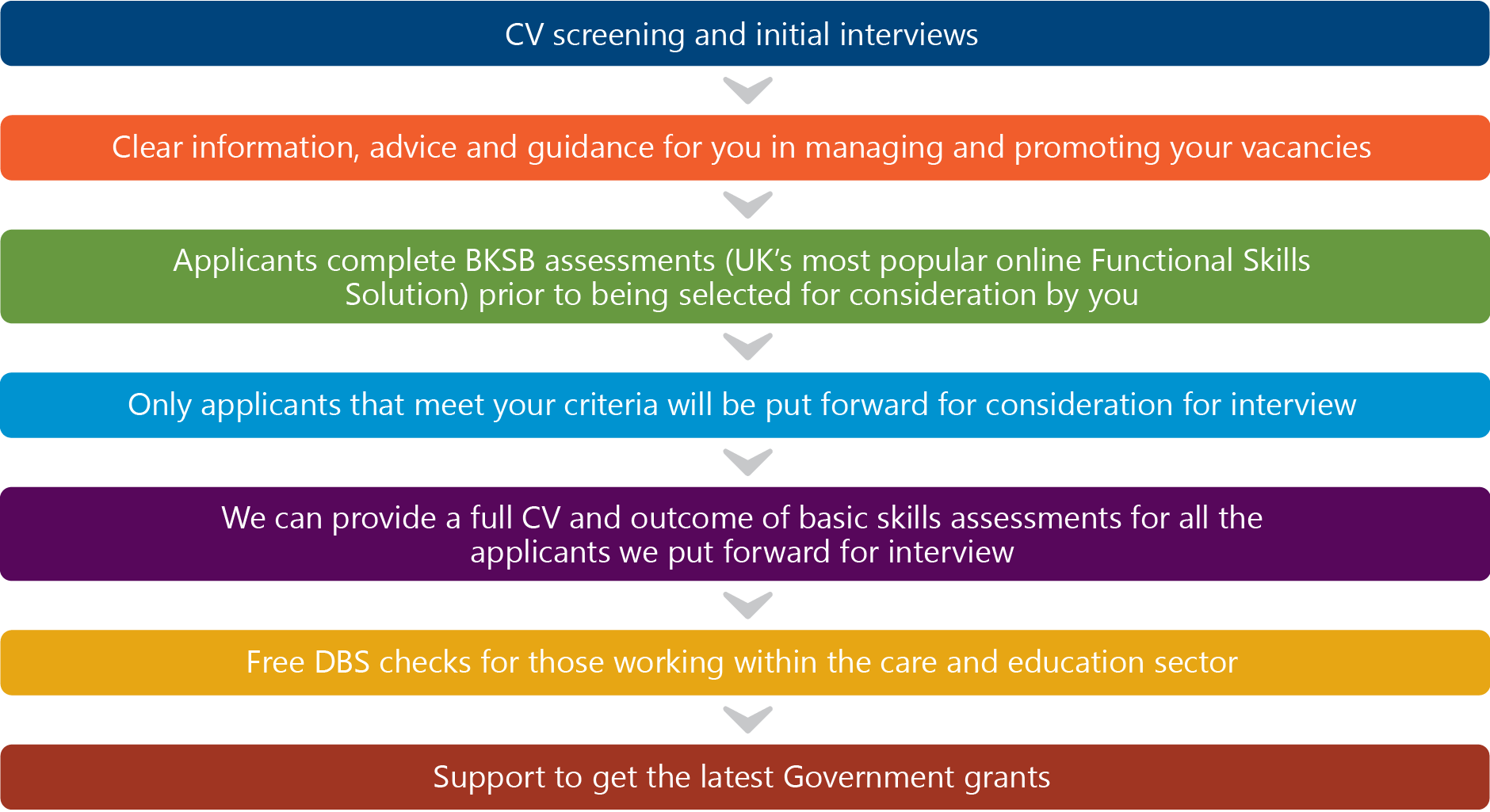 Search Vacancies
Search

Vacancies Updated
No Results Found