APPRENTICESHIP FUNDING & INCENTIVES
There is a range of government funding and incentives that employers can access to cover the costs of recruiting and training an apprentice or trainee.

Employer cash incentives double for adult apprentices*

Recruit a new apprentice from 1st April 2021 to 30th September 2021 and receive £3,000 per hire, regardless of the apprentice's age.

£1,000 cash boost for traineeships

Business offering traineeships will receive £1,000 bonus for every trainee they take on with up to a maximum of 10 trainees - available until 31st July 2021.

16-18 incentive

An additional £1,000 bonus is available for taking on a 16-18 year old, or a 19-24 year-old on an Education Health Care (EHC) plan.

FREE recruitment service

GP Strategies take the hassle out of you finding the right fit for your business with a free recruitment service that connects you with a pool of talented apprentices.

Funding for levy employers

Organisations with a wage bill of more than £3 million must pay the Apprenticeship Levy - 0.5% of your payroll will be paid into a central 'levy pot', which can then be used to fund apprenticeships. Employers have an allowance of £15,000 per year to offset against their levy payment.

Apprenticeship levy transfers

If you are a levy-paying employer and have unused or surplus levy funds, you can now pass on up to 25% of your pot to fund training in smaller companies or those in your supply chain that may not have the resources to fund it themselves.

Any employer can receive and use transferred funds, although levy transfers are predominantly used to support non-levy/SMEs. The levy paying employer who is transferring the funds will fund the total cost of the apprenticeship (100% funding) and not just the co-investment. For example, if transferring funds for an Adult Care Level 2 apprenticeship, the levy employer would cover the £3,000 cost from their levy pot.

There are a number of regional levy transfer schemes and initiatives available across the UK. Please speak to one of our team on 0330 1000 610 to find out more.

Funding for non-levy employers

Organisations with a wage bill under £3 million (non-levy employers) will only pay 5% towards apprenticeship training and assessment, the government will pay the remaining 95%. This also applies to levy paying employers who have exhausted their funds.

Small employer training cost waiver

If you have fewer than 50 employees, 100% of your training and assessment costs for an apprentice aged 16-18, (or aged 19-24 on an EHC plan) will be covered.

Additional funding in the care sector

If you're an adult social care employer in England, you can claim contributions from the Workforce Development Fund (WDF) towards the cost of training and developing employees. The Fund comes from the Department of Health and Social Care and is disseminated by Skills for Care.

National Insurance exemptions

Employers are not required to pay National Insurance Contributions for apprentices under the age of 25 on earnings below the higher tax rate of £827 a week.

Accessing and claiming funding for apprenticeships

The government's apprenticeship service makes it easier for employers to choose and pay for apprenticeship training online. All claims for the new government incentives must also be made through the service. Please contact us on 0330 1000 610 if you need further details or assistance in setting this up.

* The apprentice must be a new employee with a contact of employment date between 31st January 2021 to 31st March 2021. They must not have been in employment within the organisation six months before the contact dates begins. There is no limit to the amount of incentive payments claimed for, providing the apprentice meets the criteria.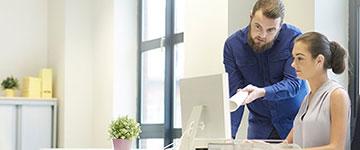 Get your business back on track #WithAnApprenticeship.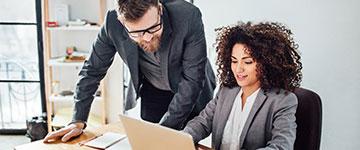 NEW employer incentives for new
apprenticeship starts.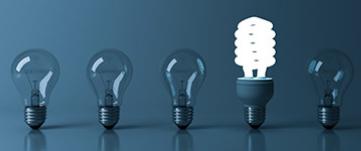 Contact us today to find out how we can
support your business.
SEARCH AVAILABLE COURSES
Search

Vacancies Updated
No Results Found